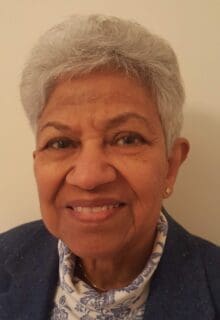 Satya Brink, Ph.D.
International Consultant, Education, lifelong Learning and Development Affiliated Researcher, Centre for Lifelong Learning, University of Jönköping, Sweden
Satya Brink is a policy research expert with a career spanning 30 years in a range of senior roles in the public sector, academia and international agencies, followed by 10 years of international consulting. She worked as the Director Research of Child, Youth and Social Development and later as Director of National Learning Policy Research at Human Resources and Development Canada, Government of Canada. She was a Canadian delegate for the OECD Programme for International Student Assessment (PISA) and co-chaired the Governing Board of the
38 participating countries for the OECD Programme for the International Assessment of Adult Competencies (PIAAC). She served for over a year as a Senior Advisor at the Education Directorate at the OECD (Organisation for Economic Co-operation and Development) in Paris. Following her retirement from the Federal Public Service, she worked with a number of international organizations including the OECD, World Bank, European Union, Conférence des ministres de l'Éducation des États et gouvernements de la Francophonie (CONFEMEN), United Nations Educational, Scientific and Cultural Organization (UNESCO) and UNESCO Institute for Lifelong Learning (UIL) supporting governments of both developed and developing countries to improve their education performance and skills development to meet future needs for national growth and development. She has conducted projects in Finland, New Zealand, Australia, Ireland, Sweden, Egypt, Senegal, Burkina Faso, Tanzania, Kuwait, and Saudi Arabia.
She has her doctorate from Purdue University, USA. She is currently an affiliated researcher with ENCELL – Centre for Lifelong Learning, University of Jönköping, Sweden.